Titan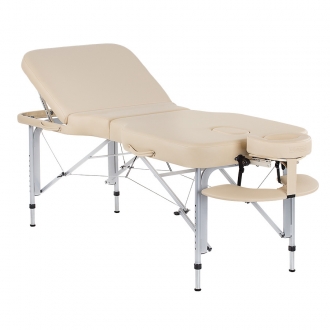 The Malibu table is suitable for:
Massage with elements of manual therapy;
Reflexotherapy;
Lymphatic drainage;
General massage;
Acupuncture massage;
SPA procedures;
The special design of the massage table Titan makes it incredibly convenient. When folded, the table takes up little space, the table is easy to store and transport. In the unfolded form the table is also compact, but stable and very comfortable for the masseur as well as for his client. The table is very functional, consists of three sections, its corners are rounded for even better convenience. Massage table Titan made with high quality materials. Special elements of the table, such as the Comfort Eye headrest and U-Shape armrest provide to the client maximum comfort.
© 2012. US MEDICA All rights reserved.
E-mail: info@us-medica.com
302-384-9943
1201 N.Orange St, Wilmington, DE 19801, USA