Bora-Bora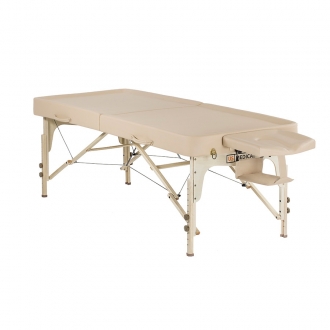 Bora-Bora massage table is suitable for:
Ayurvedic massage;
Massage with elements of manual therapy;
Reflexotherapy;
Lymphatic drainage;
General massage;
Acupuncture massage;
SPA procedures;
The massage table Bora-Bora is created especially for Ayurvedic massage - massage with the oil use. Because of special design, the table is very convenient for both intensive and relaxing massage, since the table's height can be adjusted from 60.5 cm to 86 cm. The working surface of the table is provided with bumps, and a special chute on the headrest will prevent the accumulation of excess oil.
© 2012. US MEDICA All rights reserved.
E-mail: info@us-medica.com
302-384-9943
1201 N.Orange St, Wilmington, DE 19801, USA